The process for becoming a QVC vendor is easy.
Submit your product to QVC Next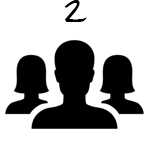 Our Product Discovery Team will review your submission

If selected, speak with a Buyer directly
Products submitted should meet the following success criteria.
Highly demonstrable
Solve a problem or make life easier
Appeal to a broad audience
Have unique features and benefits
Frequently Asked Questions
Before submitting your product, please review some very important information.
View Questions