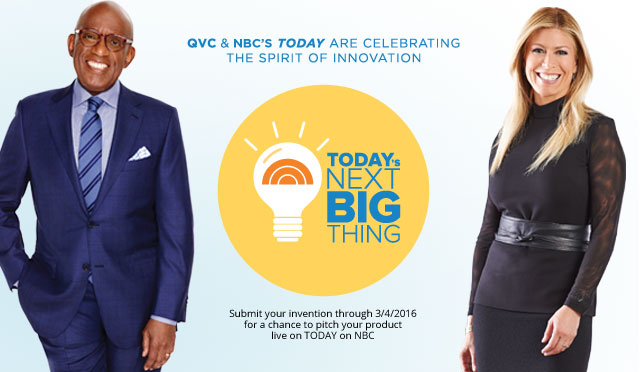 What's TODAY's Next Big Thing 2?
It's a week-long TODAY show series running 4/18‒4/22/16 geared toward mom entrepreneurs. Hopeful inventors can submit their product at QVC.com/QVCSprouts for the chance to pitch it on NBC's TODAY and be picked to sell it live on QVC.
TODAY's Next Big Thing 2
Submit Your Product
Submit your product through 3/4/16!
Please read below for full product search details.